Reflecting Perspectives: Artists Confront Issues of Diversity and Inclusion
April 18 – September 22, 2019
The Reflecting Perspectives exhibition focuses on how artists use the power of their art to promote diversity and inclusion. The complex social, cultural and environmental challenges shaping our global landscape inform the artists' work and provide a backdrop for advancing dialogue in these areas. The exhibit includes the works of Joyce Scott, Tim Tate, Preston Singletary, Marcus Amerman, Helen Lee, Pearl Dick, Raven Skyriver, Einar De La Torre, Jamex De La Torre,
and John Moran.
Programming
Art After Dark  –  Changing Perspectives
Thursday, April 18th  5 – 7 pm, Tours and Discussion
Member Fundraising Event
Friday, April 19th , 5-8 pm
Art After Dark  Events – themes will vary
third Thursdays, 5 – 7 pm
May 16th, June 20th,
August 15th, September 19th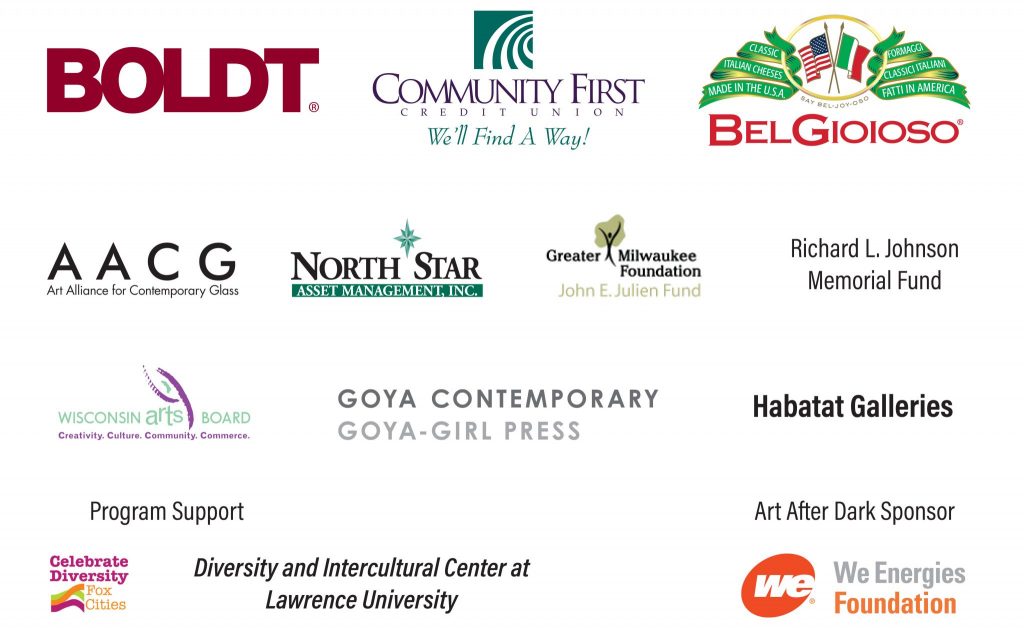 Perthshire Paperweights from the Collection of Les and Angie Smith
September 28, 2018 – September 20, 2020
View more than 900 weights from the renowned Scottish paperweight maker, Perthshire. This exhibit is the first showing of the gift to Bergstrom-Mahler Museum of Glass from the collection of Les and Angie Smith. Perthshire paperweights are known for their superb quality that rivals that of 19th century French makers.
Exhibit sponsors include The Parsley Kreilein Bravo Fund to honor collaborative glass artists Johne Parsley and Peter McDougall.